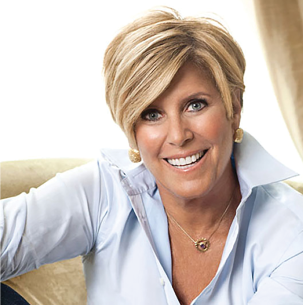 For power players who want a brand that oozes personality without compromising strategy.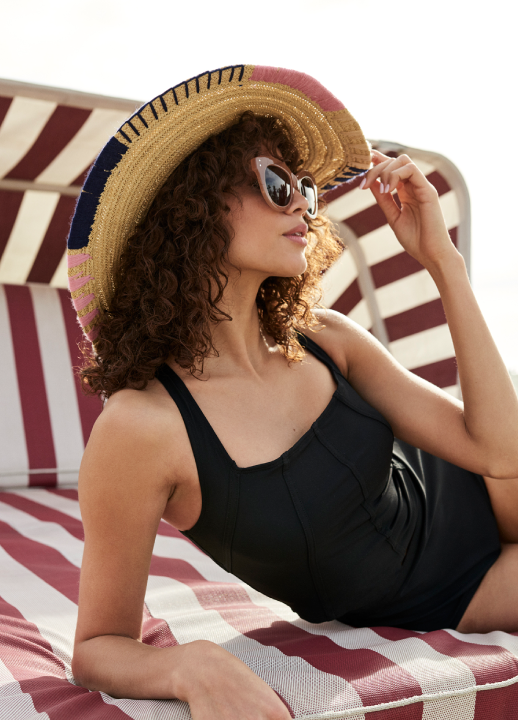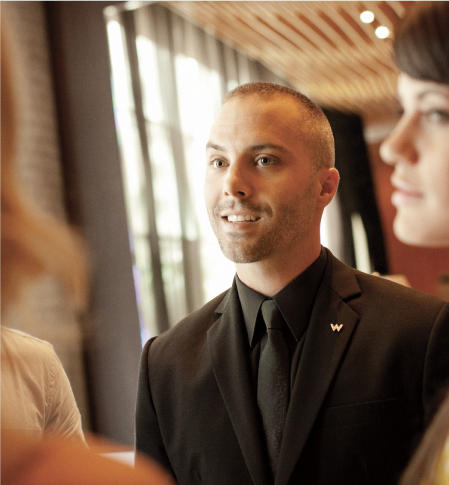 It isn't about replicating our look and feel. 
It's about uncovering yours.
Many creative agencies have a signature style — one you can recognize on their feeds and in their portfolio. And while this looks nice, it's impossible to rise to the top mirroring the rest of your industry.
We believe every pixel should serve as an intentional representation of you. A brand that's effortlessly confident yet rooted deeply in strategy.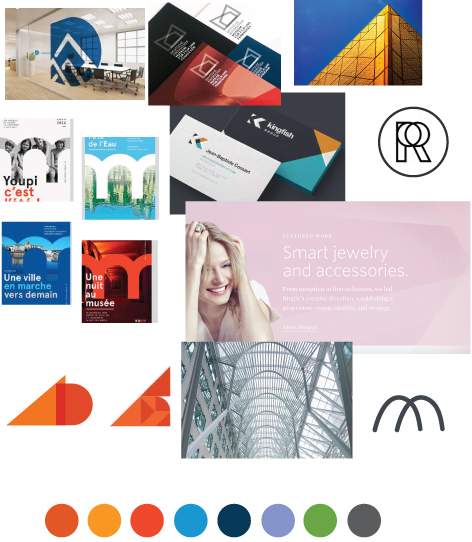 Comprehensive Brand Builders
A modern website is just one component of an effective brand ecosystem.
Becoming trustworthy requires alignment — on every platform and in each exchange.
Our holistic process uncovers your unique attributes and experience and brings meaning to
your message, customer experience, and overall aesthetic. Every time.
Impact from headline to bottom line.
Dedicated team with focus
We're your private brand think tank, creating the space to come as you are even when you aren't sure how to get where you want to go.
Customer's perspective is always our starting point
We merge qualitative insights, market intelligence, and intuitive design to deliver design that speaks directly to your people.
From naming to a branded content strategy, from a performing digital platform to a cool retail store, we know the small decisions are what make the wow factor.
Featured Case Study: CFO Minded
Breaking the norm for this financial expert.
Josh was initially searching for a partner to help him rename his business. After uncovering unexpected business and branding insights in our Half-Day Strategy, he secured our support for his entire rebrand, including web redesign and book design.
Keeping the notion of what it means to be "CFO Minded" at the core of our strategy, we created a brand identity and online experience that matched his affable personality and working style.
Partnering with a top-tier copywriter and storyteller allowed his brand to sing the same song, from his WordPress site to his LinkedIn profile.
His rebrand resulted in a successful book launch, several high-level retainer clients, and the expansion of his firm.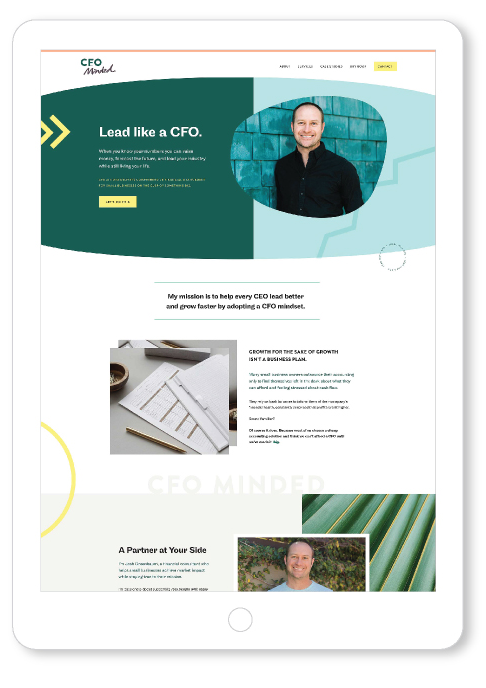 .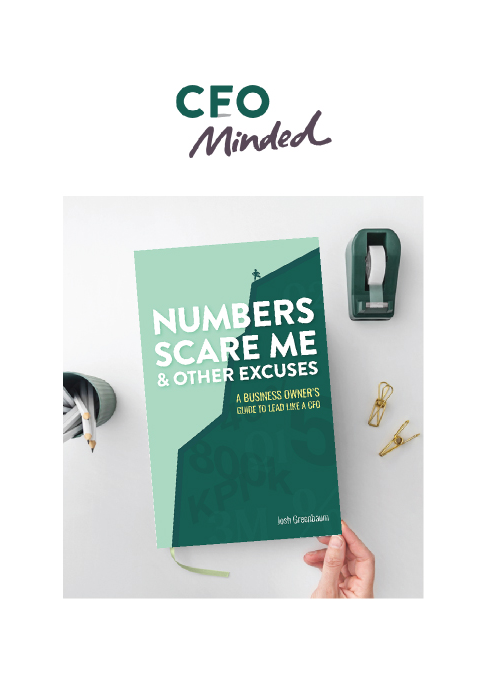 .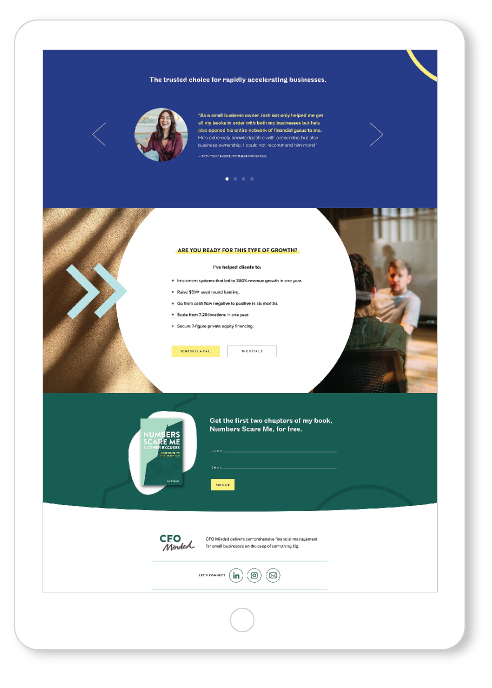 .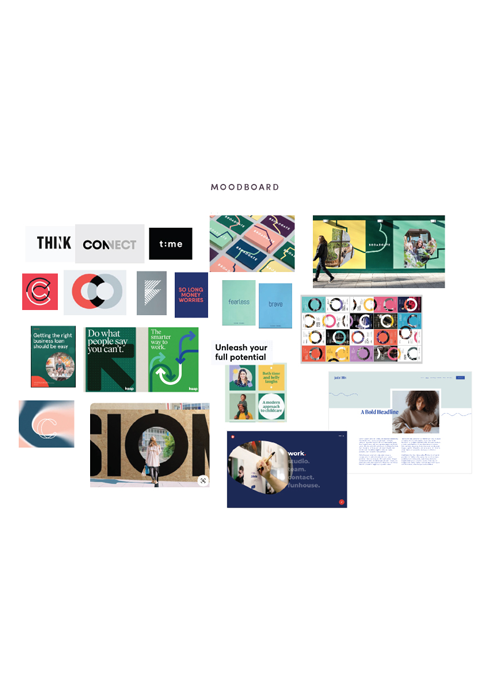 .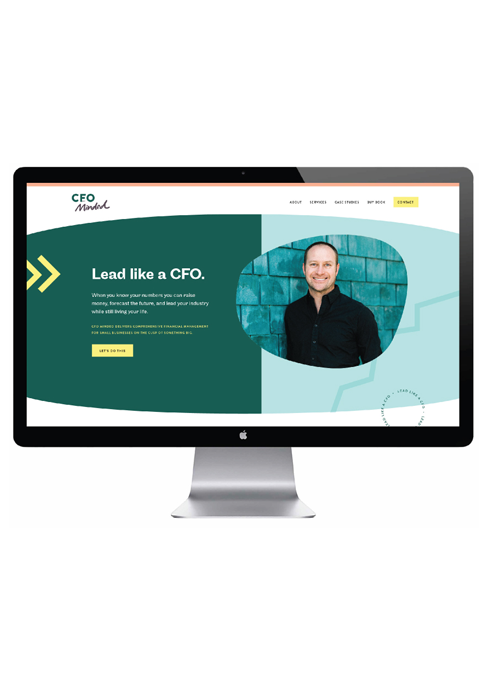 .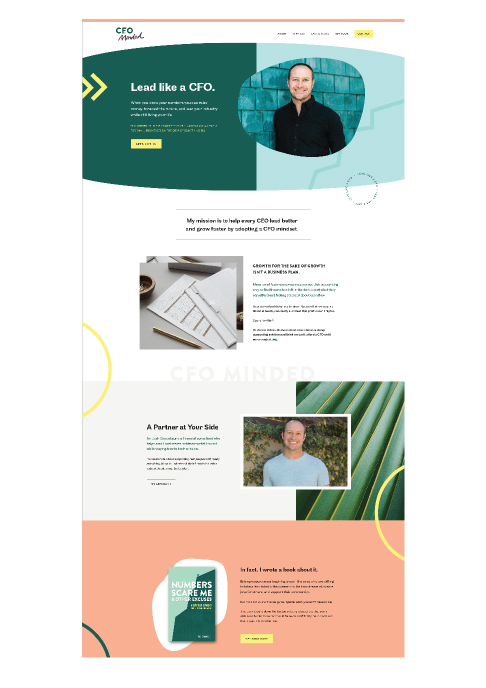 .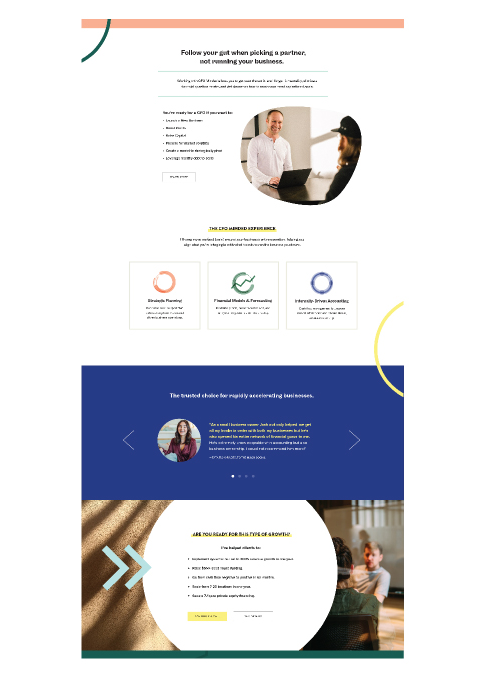 .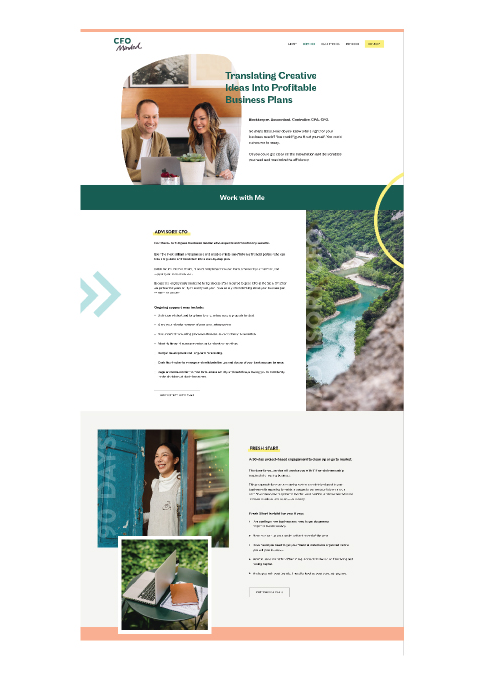 .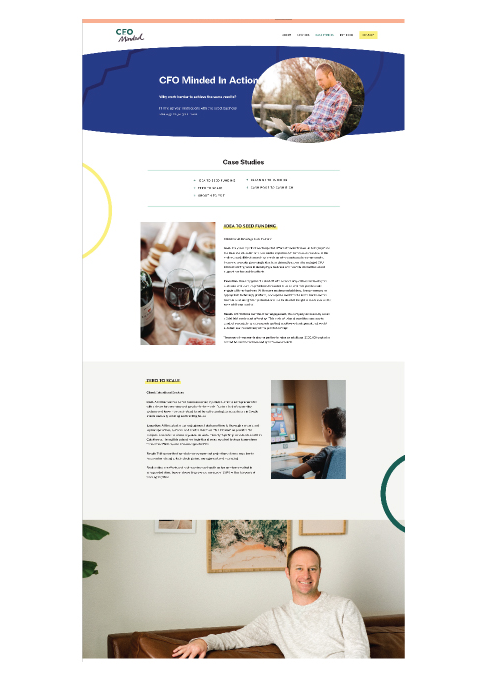 .

I always felt you went above and beyond.
You brought out the exact vibe in my brand
that I wanted to communicate to the world.
josh greenbaum, CFO MINDED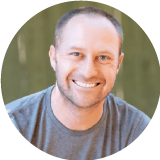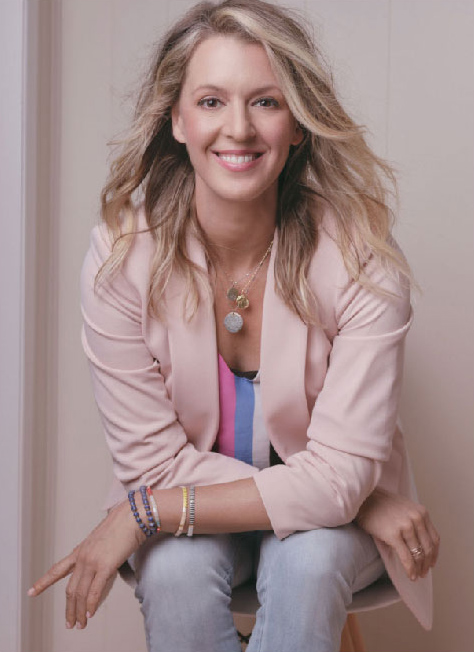 Ready to expand your impact
Trade good enough for remarkable.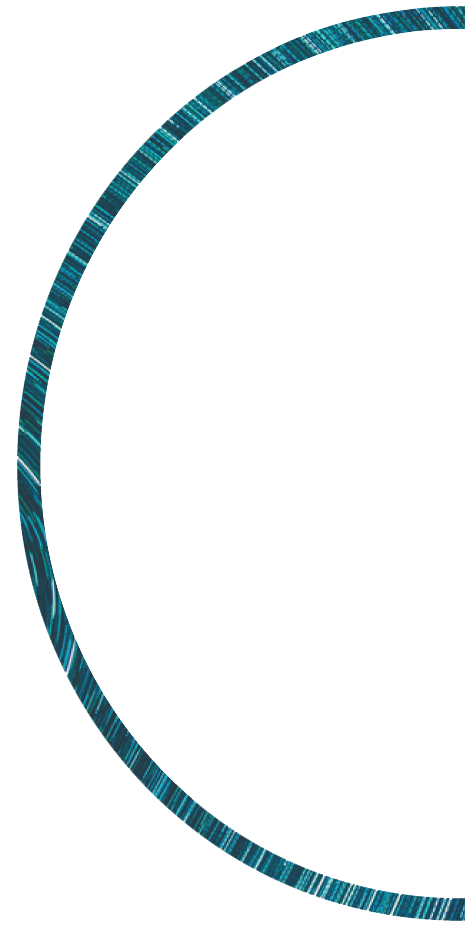 Defining Your Brand's Style
Thinking about a rebrand but unsure how to prepare? Get our top tips for communicating your vision to a designer.